THE VIRTUAL 2021 NNPA MID-WINTER TRAINING CONFERENCE
The Black Press of America: Challenges, Responsibilities and Opportunities Amidst COVID-19 Pandemic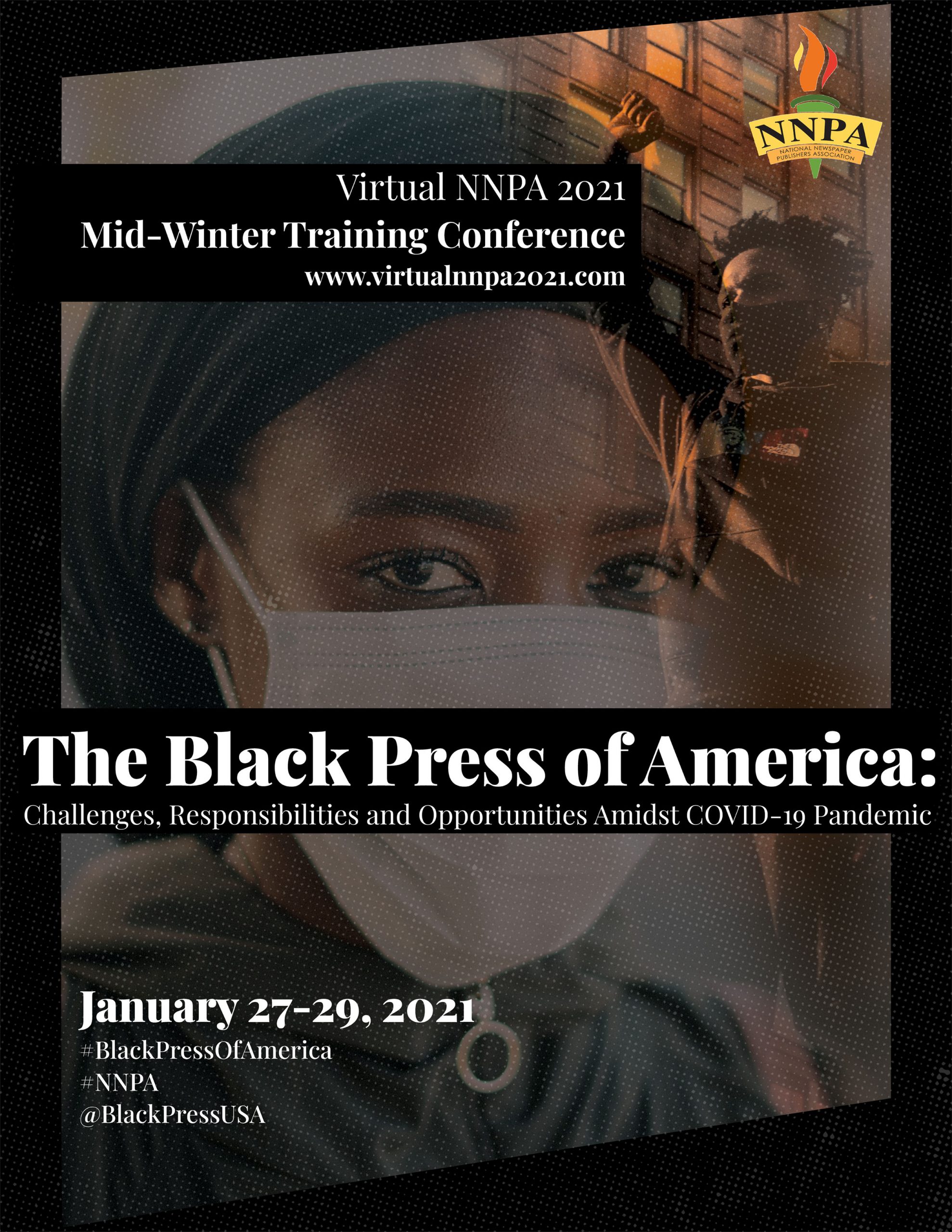 The Black Press of America:
Challenges, Responsibilities and Opportunities Amidst COVID-19 Pandemic
The National Newspaper Publishers Association (NNPA), The Black Press of America, announces the Virtual NNPA 2021 Mid-Winter Training Conference.
The COVID-19 Pandemic has impacted every aspect of the lives of Americans — and people all over the world. However, the impact on the health, education, work and business lives of African Americans has been disproportionately severe.
The pandemic has also changed the way that the world conducts business. This year's Conference features workshops, webinars and information that will help you to manage your business more effectively.